Devising a roadmap for flexible, scalable cloud storage and computing
A repository for most business-critical systems, a data center is integral to an enterprise's IT operations, which means maintaining reliability and security is essential to facilitate operational continuity. With a growing need for high-speed connectivity,  data centres are crucial in helping businesses keep pace with the rest of the world.
If you are facing the following problems, then it's time to reconsider your data center solutions.

Your IT infrastructure is unable to keep pace with the rate of growth.
There isn't sufficient storage or strong networks.
You observe latency and seek high-speed network connectivity.
You aren't meeting compliance goals.
High-performance, low latency data center services
By creating a strategic, effective roadmap that includes end-to-end implementation of robust cloud technology, Brilyant can assist you in your growth journey and help you reach your compliance goals. From advanced business analytics to AI and other cutting-edge tools, our resourcefulness and layered approach can ensure resilient, high-performance data centers for seamless continuity and secure operations.
Discover and Analyze
Identify various of improvement and pain points to understand how we can help you.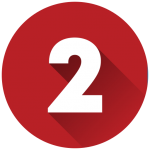 Model
Strategize tools and resources from the right partners to give you a model that is cost-effective and effecient.
Execute and Deliver
Deliver and train your IT and support team to sustain. Also adjust the processes to improve business objective.
Get in touch with our in-house experts to find the right solution for your IT Infrastructure.